A Comforting Oasis
In Paradise valley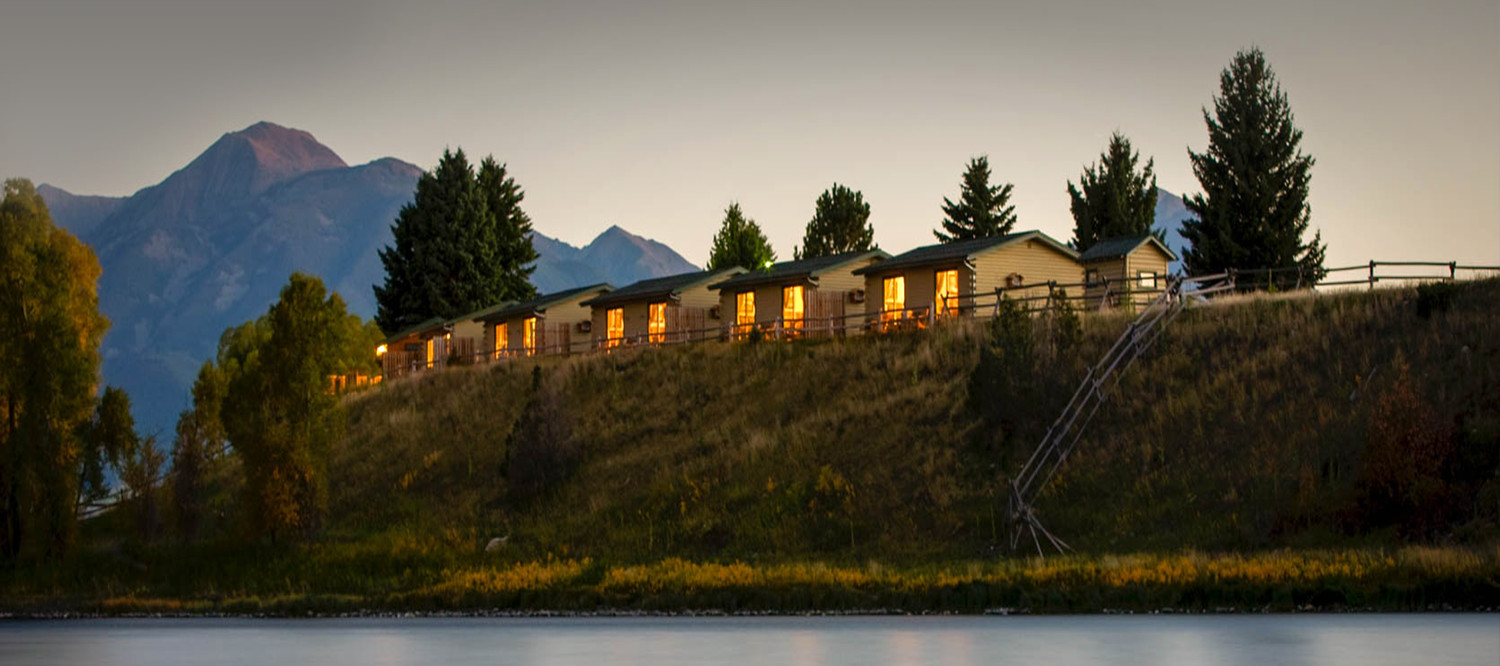 Where Fly Fishing
Never Falls Flat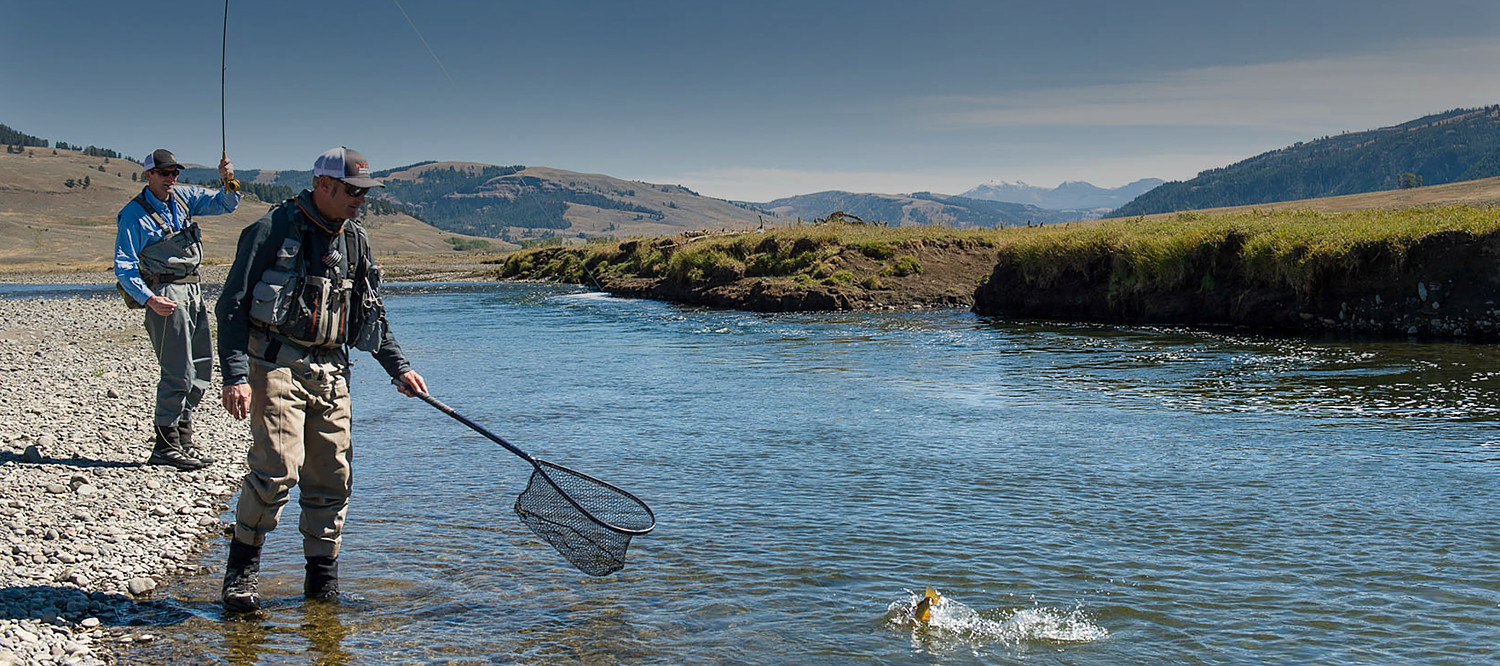 Sink Into Sleep
In Your Yellowstone Cabin
Welcome to

Yellowstone Valley Lodge

Contemporary accommodations meet the rustic spirit of Yellowstone at our cozy riverside lodge in Livingston, Montana, featuring incredible views of the Absaroka Mountain Range and amazing opportunities for outdoor activities, from rafting to horseback riding. Whether you're here for solitude and relaxation, a one-of-a-kind fly fishing experience, or just a night of sleep on a longer adventure, your stay at Yellowstone Valley Lodge is sure to be a memorable one.
---
Check-in: 3pm • Check-out: 11am
A Better Stay
Starts on Our Site
Best Rate Guarantee
High-speed Wi-Fi
Continental Breakfast
Top Reasons to Stay
1. Incredible Angling Opportunities
Our backyard boasts some of the richest fly-fishing waters in the world, including spring creeks, tailwaters, freestone streams, and—of course—Yellowstone River.
Top Reasons to Stay
2. Minutes from Yellowstone Park
The geological majesty of Yellowstone National Park is just minutes away, beckoning guests with erupting geysers, natural fountains, and abundant wildlife.
Top Reasons to Stay
3. On the Banks of the River
With the soothing sounds and sights of the Yellowstone River running along the edge of our property, our lodge is an ideal location to unwind on the deck after a busy day.
Top Reasons to Stay
4. Contemporary Cabins
Get away from it all in our classic but contemporary lodging, enhanced by home-style amenities—from semi-private patios to satellite TV—and the magical essence of nature itself.
Top Reasons to Stay
5. Locally Sourced Cuisine
Our very own Yellowstone Valley Grill is a favorite among locals and visitors alike. Come for the incredible farm-to-table fare and stay for the magnificent views.
Specials
Dinner and Float Package
A wonderful way to experience both the Yellowstone River and a 5-star dinner at the acclaimed Yellowstone Valley Grill in Montana's Paradise Valley, the Dinner and Float Package also comes with cozy accommodations featuring upscale amenities for a vacation you won't soon forget.
Subject to availability. Call for details. Some restrictions apply.
Specials
Raft and Ride Package
True adventurers will love the Raft and Ride Package, a horseback and rafting combo on the Yellowstone River, paired with riverside accommodations at Yellowstone Valley Lodge. Experience the perfect horseback riding and whitewater rafting trip all in one day.
Subject to availability. Call for details. Some restrictions apply.
Specials
The Stay and Fish Special
Imagine riverside accommodations, farm-to-table dining, and a fly fishing adventure with your very own exceptionally experienced guide. This package is for a guided fishing trip with all meals included: continental breakfast at the lodge, lunch with your guide, and dinner at Yellowstone Valley Grill to end the perfect day.
Subject to availability. Call for details. Some restrictions apply.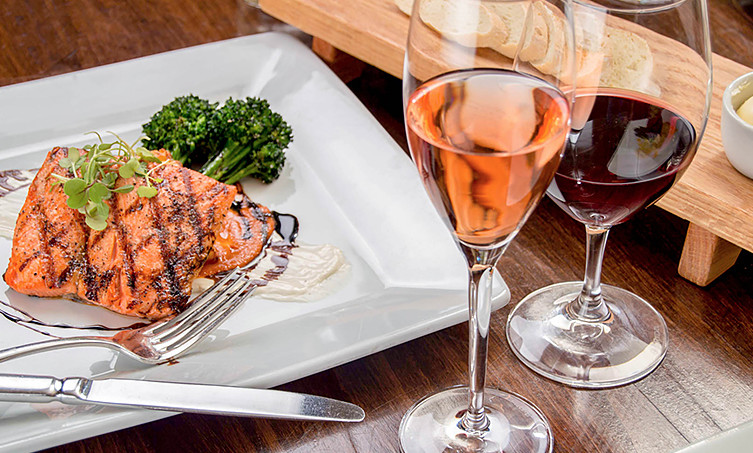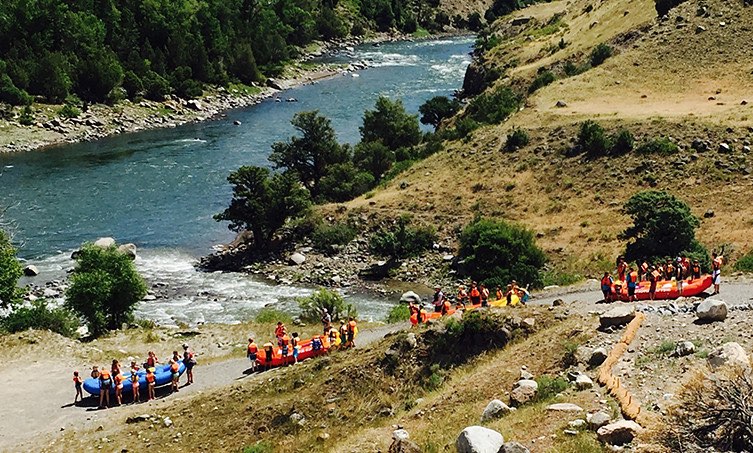 Rooms
Savor the Serenity
Let the fresh mountain air sweep you away to a cozy cabin along the Yellowstone River, featuring upscale amenities and natural adornments.
Dining
Yellowstone Valley Grill
Just 150 feet from the majestic Yellowstone River, our on-site restaurant features farm-to-table dining from acclaimed chef, Marcos Mustain. From premium cuts of dry-aged ribeye to fresh, locally sourced salads, our seasonally changing dishes always pair perfectly with the sweeping Absaroka mountain views. Plus, it may be fine dining, but you can leave those waders on. Reserve a table today by calling us at (406) 333-4162.
Location
The Treasure State Awaits
Our private cabins surround you with endless beauty and outdoor recreation. Mountains tower outside our back door, while a spectacular river ambles right through our backyard, and Montana's most celebrated attractions loom large on the near horizon.